OA Lite
OA Lite – International introduction: May 2006
Every Step Counts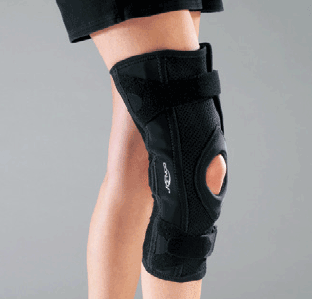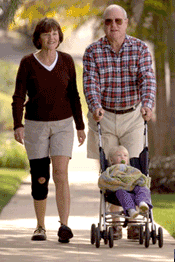 Every Step Counts.
The OA Lite is ideally suited for adult patients with mild unicompartmental osteoarthritis who engage in activities of daily living or have sedentary lifestyles.
· Design
° Single, hinged upright:
· Pre-loaded (up to 6º of correction): no bending tool required
· Malleable design allows for further load adjustments
· Cuff paddles mitigate hinge rotation and ensure consistent off- loading through the range of motion
· Oº extension stop prevents hyperextension
· Patella donut: provides full- circumference stabilization
· Ease of use:
° Wraparound thigh and sleeve calf design facilitates ease of application and removal, no need to pull over foot and bend knee.
° Only 2 anterior straps to attach
° Easy hinge access to make load adjustments
· Arthritis friendly enhancements
° Pull loops: facilitate brace application
° Reinforced strap ends: minimizes fraying, high durability, easier disengaging of Velcro
° Thigh grip: easier to grab when attaching or detaching wraparound thigh
· High quality materials
° MicroMesh Fabric: leaves skin cool & dry, low profile & lightweight
° Floam™ condyle pad: 100 % memory for increased comfort & compliance
° Breath-O-Prene® Fabric: Eliminates skin irritation and provides comfort by wicking away moisture
· Easy to maintain:
° Washable: easy to remove hinge from soft goods prior to washing